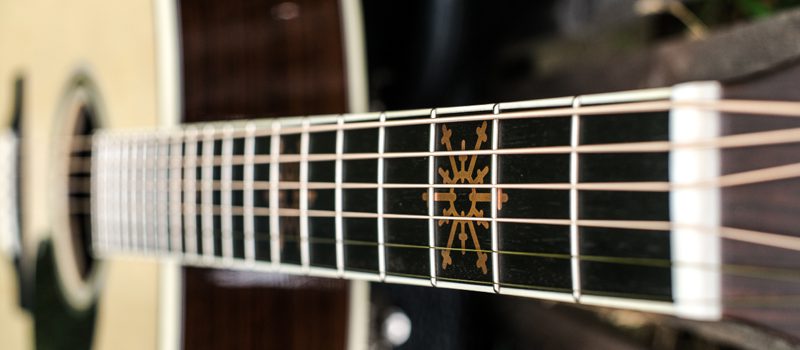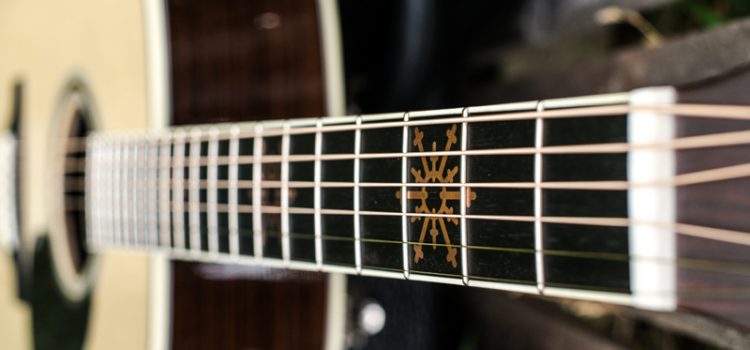 The Great Beautiful bright sound only the Martin Guitar Co. can produce Intricate inlays on the fret board specifically designed by Seth Avett, make...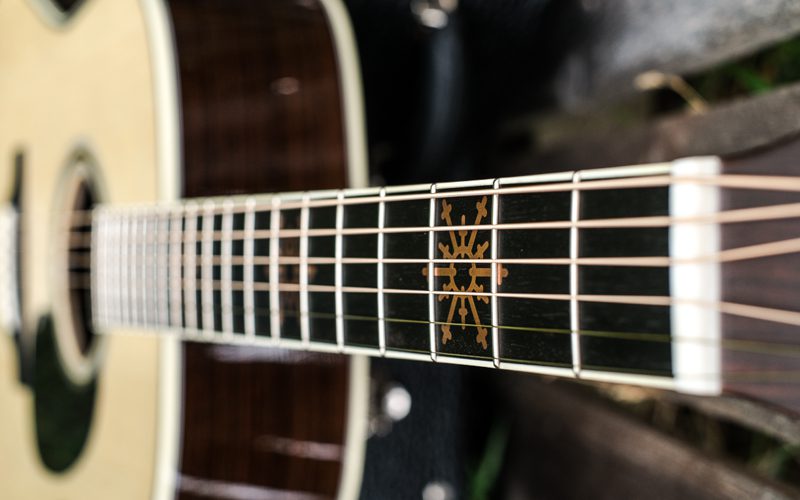 The Great
Beautiful bright sound only the Martin Guitar Co. can produce
Intricate inlays on the fret board specifically designed by Seth Avett, make this a visually stunning guitar
Perfect blend of Spruce, Cherry, Indian Rose, and solid Ebony wood creates a lightweight, but sturdy guitar
Professional grade audio and tech equipment pre-installed in guitar.
The Downside if any…
Paying $4,300.00 for an acoustic guitar is pretty hard to justify
Playing action is a bit high for intermediate players
Dreadnought guitars can be cumbersome at times
The Conclusion
If you're a somewhat advanced guitar player and have the means, this should be the next acoustic guitar you purchase. There is so much ornate detail and beauty to this guitar, you'll be afraid to play it. Martin Guitar Co. and Seth Avett of rock group the Avett Brothers have partnered up and made a one of kind guitar that you can pass down for generations…
The Creation
In 2014, Seth Avett of North Carolina's fame rock group The Avett Brothers, was approached by the Martin Guitar Co. and asked to partner up on a Special Edition Guitar. Seth immediately began to design and create a very personal and gorgeous guitar that has the sound at the forefront. With a Spruce Wood top and a blend of Indian Rose, and flamed Koa Wedge on the back, this guitar spares no expense. Adding Copper snowflake inlays over a solid Ebony fret board ensures that the sound and play-ability are second to none. For a taste of decadence, Seth added Herringbone Rosette and Bone tuning nuts. Another important feature for a professional player, was the partnership with Fishman Audio for this guitar. Fishman is the forefront of audio technology in the music world, and adding their Fishman Gold Plus natural electronics lets the guitars true sounds shine through any PA system.
As far as sturdiness and quality goes, anyone familiar with the Avett Brothers knows that Seth does not hold anything back on stage and with his guitars. I've seen The Avett Brothers live in concert many times, and Seth truly puts his guitars through the ringer. Playing with such passion and veracity, he usually breaks a string or two on about every song. That's not an exaggeration…
Final thoughts
With a price tag of $4,300.00, the cost of this guitar is not for the faint of heart. To justify the price, Martin Guitar Co. and Seth Avett have truly chosen only the absolute best quality wood and materials for this guitar. Not to mention, all the intricacies and detailing to the guitar. But for someone who does not play often or well, I would probably go in a different and more affordable direction. This guitar is truly for the acoustic guitar connoisseur and or Avett Brothers admirer. But if you do "treat yo self" this is a guitar that could be a treasured family item and passed down to children and grandchildren. Martin Guitars only sound better with age.