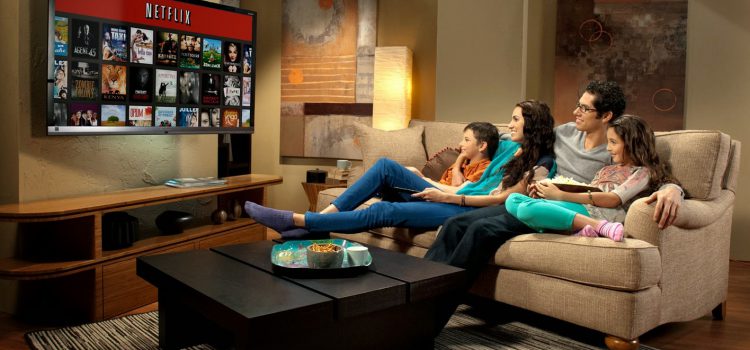 The days of having to tune in live, buy discs or subscribe to expensive cable/satellite packages in order to watch your favorite shows and...

The days of having to tune in live, buy discs or subscribe to expensive cable/satellite packages in order to watch your favorite shows and movies are gone.  Streaming services started as an add-on to DVD and digital download offerings with a trickle of second-run movies and TV shows. But speedier internet connections, an abundance of dedicated streaming video devices, and an explosion of mobile video has allowed services like Netflix and Amazon to bulk up their streaming libraries, invest millions in original content, and give traditional pay TV providers a run for their money. These services have grown up from their days as cable TV adjuncts; they're now full-fledged cable replacements for cord cutters. If you are looking to cut the cord, here are the 5 best streaming services in 2018.
1. Netflix
$11 per month
The great-granddaddy of streaming services remains the best. As you probably know, Netflix provides unlimited streaming of TV shows, movies, comedy specials and original programming (including Orange Is the New Black, Stranger Things, Master of None and the fourth season of Arrested Development) for one monthly subscription fee. No other service has yet given Netflix an honest-to-goodness run for its money in terms of selection, quality and performance consistency. You can even create up to five different profiles on a single account to make sure that your favorite content doesn't mess up recommendations for your friends and loved ones.
2. Hulu
$8 per month
If you want to keep current with the latest network TV shows but don't feel like investing in a cable subscription or an HD antenna, Hulu is the best solution. This service provides access to most major network shows (aside from CBS' programs) and a handful of cable shows the day after they air. It also lets subscribers access a show's current season — or often all of the program's seasons. In addition, the service hosts a number of original shows (including joint ventures with the BBC, like The Wrong Mans and season 4 of The Thick of It), a selection of offbeat movies and a surprising amount of classic anime series. Even with a paid subscription, you have to sit through commercials, but far fewer than if you watched the same shows on cable.
3. Amazon Video
$99 a year or $8.99 per month
For those who do most of their shopping online, Amazon Prime is a no-brainer. For $99 per year, you get free two-day shipping on your purchases, a free Kindle book each month, and unlimited access to both Amazon Music and Amazon Prime Instant Video. Like Netflix, Amazon Video is a veritable buffet of movies, television and original programming, like Alpha House, Transparent and Mozart in the Jungle. Thanks to a deal with Viacom — which controls Comedy Central, MTV and Nickelodeon — Amazon Prime arguably has a better selection of comedy and children's programming than its competitors. The service also offers unlimited access to an extensive collection from HBO's back catalog of classics such as The Sopranos and The Wire. The separate Amazon Video provides easy access to current movies, but it's an à la carte service.
4. PlayStation Vue
$35 per month
PlayStation Vue is about as close as you can get to a cable subscription without actually getting a cable company involved. The service, which is available on a wide variety of systems, is Sony's first foray into delivering live TV to its customers. Choose from four different packages: Access ($50 per month), which gives you basic channels, Core ($55 per month), which adds sports, Elite ($65 per month), which adds niche programming and Ultra ($75 per month), which adds certain premium channels. Although the service is expensive, it provides up to 90 live channels – including local sports and news – and lets you record your favorite shows.
5. Sling TV
$20 per month                                                                                                                                                           
If you like the idea of a cable subscription but feel it's just too expensive and offers more content than you want, Sling TV might provide a happy medium for you. On paper, Sling sounds a lot like a traditional cable service: Pay a monthly subscription fee in exchange for about thirty real-time channels. But there's no contract and no set-top box rental fee. Sling is especially handy for sports fans, as it offers a variety of ESPN channels. For cord-cutting sports fans, this alone is worth the price. Other popular networks, like NBC, BBC America, CNN, Cartoon Network, TBS and the Food Network, sweeten the deal. If you sign up for Sling Blue, which is the service's multi-stream option, and bundle it with the more bare-bones Orange, the combo will cost you $40 per month.
Conclusion
Let's face it, cable tv is dead. It had a solid run and lived a long and fruitful existence but now – sorry to say – the time has come to cut the cord.  If you are ready to cut the cord, this rundown has the most popular services. Which one is best for you?