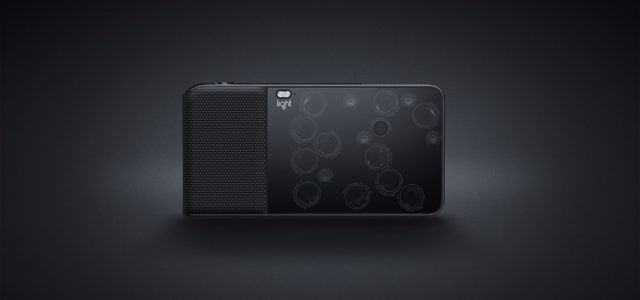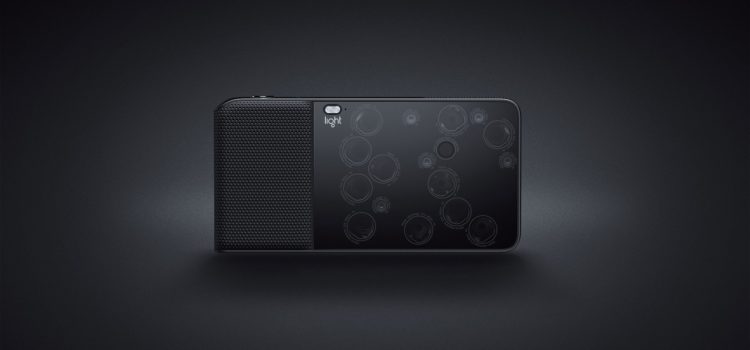 The L16 combines breakthrough optics design with never-before-seen imaging technology to bring you the camera of the future. With more than 16 camera modules...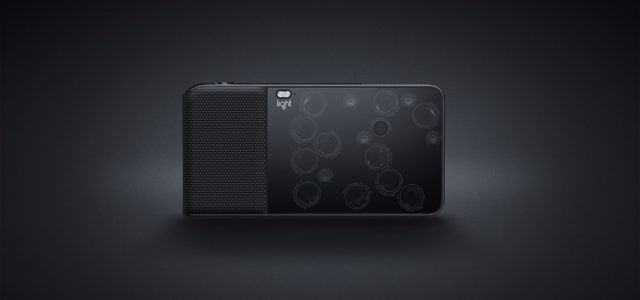 The L16 combines breakthrough optics design with never-before-seen imaging technology to bring you the camera of the future. With more than 16 camera modules packed into its slim frame, the L16 captures the details of your scene at multiple focal lengths, then uses sophisticated algorithms to combine multiple exposures into a single high-resolution photo. The L16 replaces the bulk and weight of a traditional single-lens camera with many small lenses and sensors that lie at 45-degree angles across a flat plane. When the L16 is fired, light enters 10 or more apertures. Using folded optics, the L16 bounces this light off periscopic mirrors, through horizontal lens barrels and onto individual optical sensors. The result is one exquisite 52MP photo, formed from 10+ slightly different perspectives.
The Great
Computational photography
New Approach
High Quality Pictures
One Camera Solution
The Not
The Price
The Look
The Underwhelming Pictures
The  Conclusion
To get to the basics of it, the L16 makes use of 16 camera modules with varying focal lengths. "Computational photography" is used to fuse the individual photos with depth data that could produce results like a DSLR. Light's approach towards the functioning is truly game-changing. The incredible zoom range is awe inspiring as it ranges from 28-150mm.
Tell Me About This Thing
The Light L16 camera is an engineering marvel. It takes 16 different smartphone-sized imaging modules, each carefully aligned behind a piece of glass, and uses them in concert with each other to create images that are bigger and better-looking than the results the individual cameras are capable of. It does all this in a form factor that's two or three times thicker than, but not quite as wide as, an iPad mini, something that actually fits in a few pockets and is easy enough to stow in a bag. That's Light's selling point for this $2,000 camera: the L16 is ostensibly a full bag of camera gear in one body.
If you're having trouble grasping how the L16's dizzying camera array works, think of it this way: you know how dual-lens phones like the iPhone or Note let you zoom from wide angle to telephoto in the camera app? This is that, stretched to the extreme. The 16-camera modules each have their own image sensor and lens, and they cover different focal lengths. There are five 28mm wide-angle modules, five midrange 70mm, and six 150mm telephoto ones.
The big difference between this camera and those phones is that the L16 simulates all the focal lengths in between 28mm, 70mm, and 150mm by combining data from multiple camera modules. So instead of digitally zooming in on the 28mm image to make it look like it was shot at 40mm, it's replicating that focal length by stitching images together on the fly. This is also why the quality of the L16's images can be a notch better than that of a single smartphone camera. The L16's results are slightly greater than the sum of its physical parts, all thanks to some really clever software.
What Do I think?
To be honest, I'm not really sure what to think of the Light L16 camera. It's a bit of a head-scratcher. On paper it's a very clever idea: a multi-camera device that computationally creates high-quality, high-resolution photos from up to 16 small, low-resolution sensors, and yet is more pocketable than a big DSLR. The L16's execution of this, however, at least at this point in time, leaves a lot to be desired. The design of the L16 is awkward, the shooting experience and performance are underwhelming, and the image quality is very inconsistent and often quite disappointing.
This architecture gives Light a real flexibiilty for future products. Want a pocket-sized 400-600mm camera? Use different camera modules. Want a smaller 35-50mm camera? Drop some of the modules from the L16. It's not quite that simple, but you get the point.
Quick Spec Look
Full model name: Light L16
Resolution: 51.10 Megapixels
Sensor size: 1/3.2 inch
(4.5mm x 3.4mm)
Lens: 5.40x zoom
(28-150mm eq.)
Viewfinder: No / LCD
Native ISO: 100 – 3200
Extended ISO: 100 – 3200
Shutter: 1/8000 – 15 seconds
Max Aperture: 2.0
Dimensions: 6.5 x 3.3 x 0.9 in.
(165 x 85 x 24 mm)
Weight: 15.3 oz (435 g)
includes batteries
MSRP: $1,950
Availability: 10/2017
Manufacturer: Light
The Final Thought
This camera may not be something that the majority of people want or need, as smartphones are "good enough" and pretty close to the capabilities of the L16. I personally enjoy the semi-concerned glances of total strangers, clearly worried that the thing you just yanked from your bag is not a camera but a futuristic Men in Black sort of weapon.