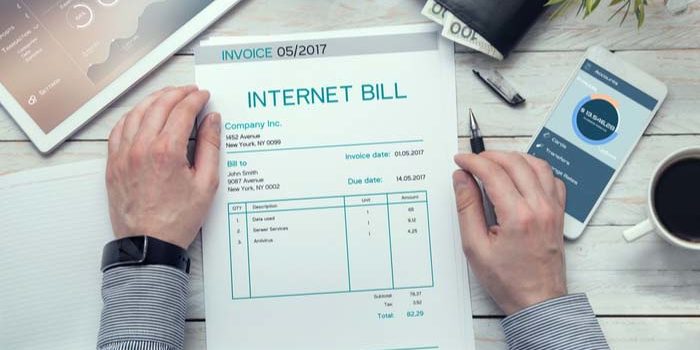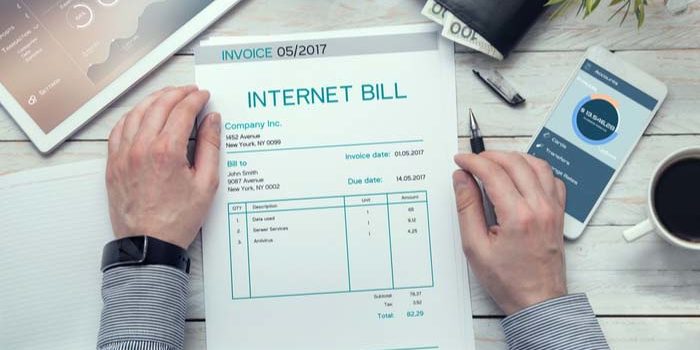 Internet bills can be expensive to say the least. When it comes to normal household bills, your internet can outstrip even your utilities in...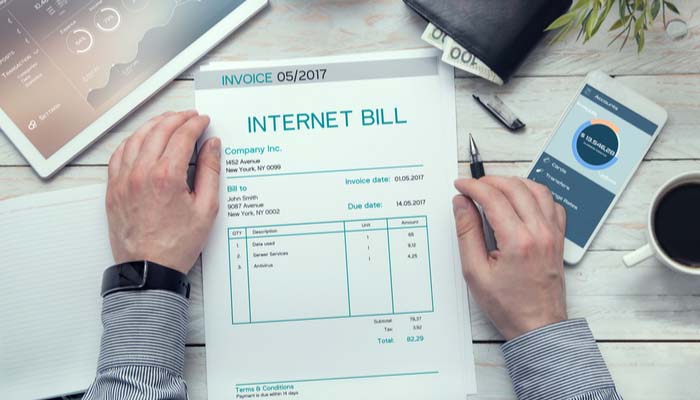 Internet bills can be expensive to say the least. When it comes to normal household bills, your internet can outstrip even your utilities in some situations. That said, there are ways you can make sure you're getting the most for your hard-earned money. Let's look at some tips for making your internet bill more reasonable.
How to Get the Best Internet Bill
Know What You're Looking For
The first step in getting a fair internet bill is going to be research. Depending on where you live, your internet service provider options may be limited. Regional providers are in heated competition due to the usually small number of companies to choose from. When you call your ISP looking for a better rate, you should know what you're getting into.
Make sure, first of all, that you have accurate and up-to-date information on your bill and what kind of speeds you're getting. You'll want to make sure you know how much you pay every month, what speed you're getting, and keep track of any service issues you've had. That way, you know what you're talking about when you're on the phone with them. Most importantly, you'll want to know their competitor's rates, speeds and promotional offers.
When to Negotiate
If you have a contract with your ISP, it's best to wait until near the end of the contract period to call them. When you do, know the kind of deal you want. If you've done your research, you'll know what kinds of speeds the other ISPs in your area are offering for what prices. You can use that information in your negotiation. Simply tell your ISP you're switching because of the high prices of their service, and that you'll be returning their equipment.
When you do this, it's surprising how fast you may get offers for a better rate! That said, it's also important to remember that these negotiations won't always occur at the end of a contract. If you simply don't have a contract, the best time to try to negotiate is the start of the month. Simply call your ISP and tell them you're planning to switch and return their equipment at the end of the month. This gives them a full month to offer you a better deal!
If you feel as though you're really paying too much for internet and you're in the middle of a contract, check out the competition. Sometimes paying to break contract early can save you money over sticking with your current ISP, and you should use that knowledge to your advantage.
Be Ready to Follow Through
Make sure you stay polite and kind, but don't waver in your goal. You're trying to get a better internet bill, so be ready to follow through with this plan. If your ISP won't budge on the price and you can get a better deal somewhere else, do so! Be polite, and don't yell at anyone. Simply switch to a company that will give you a better deal!
While it can be a bit of a hassle to switch, companies know that, at the end of the day, you're going to go with the best deal! As such, typically, the sincere threat of losing a customer can cause them to adjust your bill. That said, it's not a surefire thing: they want as much of your money as they can get. In these negotiations you need to be prepared to follow through with threats to switch!
Bottom Lines
The bottom line of your bill is the bottom line. Don't let yourself get talked into silly upgrades like cable channel packages or increased speeds. Remember, you're just trying to get a lower internet bill! The people you talk to on the phone are well-trained, and they've got a stated goal to get you to upgrade whenever they can. That's the exact opposite of what you want: you're trying to save money!
Don't be afraid to simply state what you want. Tell them the price you're looking to pay. Generally speaking, these companies appreciate your business and still want your money. It's smart for them to work with you, at least, so speak plainly and kindly. Again, there's no need to be mean: just make yourself clear. Follow these easy tips and you'll be sure to get a great internet bill!