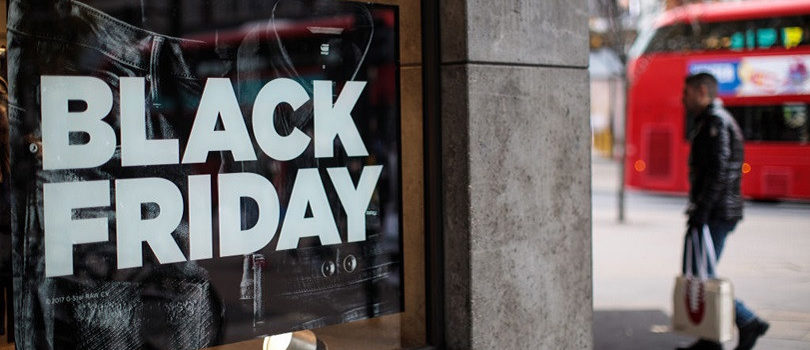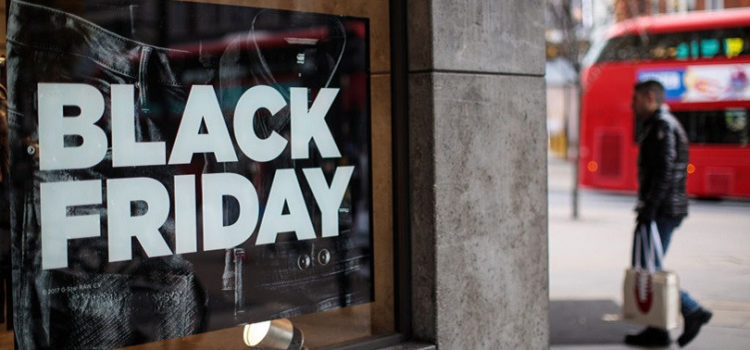 Black Friday is the biggest shopping day of the year, and shoppers continue to break sales records every year. The massive sale extravaganza is...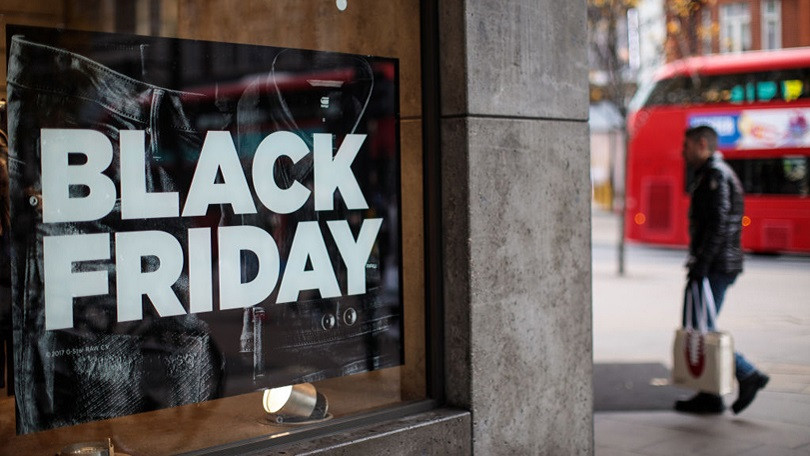 Black Friday is the biggest shopping day of the year, and shoppers continue to break sales records every year. The massive sale extravaganza is a complete madhouse at certain retailers, and for good reason: the sales are absurd! This year, Black Friday falls on November 23 – but you don't have to wait until Thanksgiving to start scoring deep discounts.
Every retailer is trying to grab your attention with incredible deals on Black Friday. If you're looking to save some money for holiday shopping, here's what you can expect to see on sale this Black Friday!
Last Year's Best Black Friday Deals
If you want to know what to expect for Black Friday this year, you'll want to look back to the deals offered in 2017. Each year, retailers keep their sales consistent, offering the biggest bonuses and markdowns on the hottest, most sought after products of the year. Last year, retailers released a host of incredible discounts – and those specials were unveiled as early as November 9th. Some of the top deals shoppers scored included:
iPhone + Gift Card Offers: Customers who purchased an Apple iPhone X, iPhone 8, or iPhone 8 Plus received a $300 Walmart gift card.

Samsung Galaxy + Gift Card Offers: The popular Samsung Galaxy Note 8, Galaxy S8, and Galaxy S8 Plus came with a $300 Walmart gift card.

PlayStation Bundle Discount: Buy a PlayStation 4 bundled with GranTurismo Sport and a virtual reality set for $100 off.

Nintendo Discount: The popular Nintendo Switch console with two controllers and a carrying case was priced at $299.

Xbox One X Discount: The Microsoft Xbox One X console with 1 terabyte of storage space was priced at $499.

Smart LED TV Discount: A Sharp 55" 4K Smart LED TV was discounted down to just $298.
Shoppers went wild for these steals – and this year, you can expect Walmart to offer equally great deals for Black Friday.
Black Friday Sales to Expect This Year
It's easy to predict what kinds of deals you can expect to see for Black Friday 2018. Each year, retailers tends to offer similar discounts and bundled packages on new smartphones, TVs, video games and consoles, and so many more tech products. Before retailers releases its 2018 deals in early November, here's what we're expecting to see on the list of deals:
Smart Speakers
Smart speakers have been some of the hottest Black Friday sellers in recent years, especially now that big names like Amazon and Google are essentially all-in on the connected home. Expect more of the same for shoppers in 2018, with lots of deals on Alexa and Google Assistant gadgets, smart thermostats from names like Nest and Ecobee, home surround sound smart speakers, connected lighting kits, video doorbells app-enabled robot vacuums… you name it.
Smartphones + Gift Cards
New iterations of both the iPhone and the Galaxy have been released, along with plenty of other popular smartphones from LG, Huawei, and more. One of the biggest draws Walmart offers year after year is a special on the most sought after smartphones – and for 2018, we can expect to see gift card offers equal to or better than last year's deals. Expect to see the newest smartphones, from the iPhone XS and XS Max to the Galaxy S9 and Note 9, offered with a gift card of $300 to $350.
These types of deals reoccur year after year, and they're a safe bet at large retailers. If you're planning on upgrading to a new phone or giving one as a gift, keep this in mind!
Video Game Consoles
Speaking of the Nintendo Switch, its sure to be a hot seller this year. The little hybrid console is primed for the release of Super Smash Bros Ultimate, Pokemon Let's Go! and Super Mario Party. Those big-name games will make the console a must-have for gamers this holiday season, so expect to see it discounted.
For an example, last year retailers had deals including the console, a carrying case and a game for only $300. That's the normal MSRP of the system, so the carrying case and game were simply all-upside! This year we expect to see similar sales at various retailers. The Super Smash Bros and Pokemon bundles of the Switch are likely targets for big sales. Both include unique docks and controllers based on the games that are bundled in! They're both likely to be hot-ticket items this year.
Microsoft and Sony also offer their Xbox and PS4 at $300, respectively. While we don't expect to see these systems discounted any, it wouldn't be surprising to see deals including games or controllers as bundles at $300. These sales are more desirable to retailers: they offer value to the consumer while not digging into the company's profits. In fact, they could even help offload hardware like controllers or carrying cases while increasing traffic around the holidays.
TV Deals
You can also expect to see great discounts of TVs. Interestingly, TVs are one of the few things that hasn't increased in price year over year with inflation. Instead, it's more affordable than ever to get a big, flat-screen HD TV. That goes double during Black Friday sales when everything has huge discounts!
Last year large retailers had 55-inch 4K displays as low as $300. Those kinds of prices were around $200-$300 off of MSRP. A lot of retailers even used those huge TV discounts as one of the biggest draws to shopping in their store during the huge holiday sales.
As crazy as this sounds, you might even be able to pick up 4K Smart TVs for as little as $250 on Black Friday. These deals are sure to be red-hot to boot. Make sure you're early in line to snag these deals! TVs are one of the fastest-moving items on sale during Black Friday. If you've been holding off on upgrading, this year is going to be a really good time to pull the trigger on an upgrade. Given the trajectory of large flat-screens, it's likely that this year will have some of the lowest prices ever for them.
There are sure to be dozens of more awesome deals to be found at major retailers this Black Friday. Ads indicating sale prices are usually out by mid-November, so make sure you keep your eyes peeled for early indicators of the big deals this season!
Laptop & Tablet Deals
If you're looking to pick up one of the best laptops or a new MacBook, Black Friday and Cyber Monday are the best times to do fetch a winning deal. And, with this year's celebration of shopping quickly approaching, you might want to gear up for the big day and see how you can ensure you only get the best price.
Big name brands like Dell, Lenovo and HP should all see price drops for their range of laptops, both budget and high-end. Last year, Dell's XPS 13 and XPS 15 laptops saw liberal price cuts, and we hope to see similar slashing this year. They are two of the best laptops money can buy, so if you find those getting discounted on Black Friday, definitely consider purchasing them.
Price cuts to Microsoft's excellent range of Surface devices are also a common sight on Black Friday. Microsoft just announced the Surface Pro 6, and while Black Friday will be too soon for that new device to see price cuts, it means that its predecessor, the Surface Pro 2017, has a good chance of seeing some decent price cuts. Keep an eye out for the affordable Surface Go as well – we suspect Microsoft will make some prices cuts there as well.
But, what about Apple? Apple's MacBook notebooks don't often receive sizable price cuts, but in recent Black Friday events we've seen some good price cuts emerging from retailers like B&H Photo and Adorama. If you don't mind getting somewhat older MacBook hardware from a year or so ago, then you should be able to score yourself a neat MacBook deal on Black Friday. Finally the new iPad Pro was recently unveiled this year so Apple will undoubtedly have Black Friday deals for their most recent flagship product.