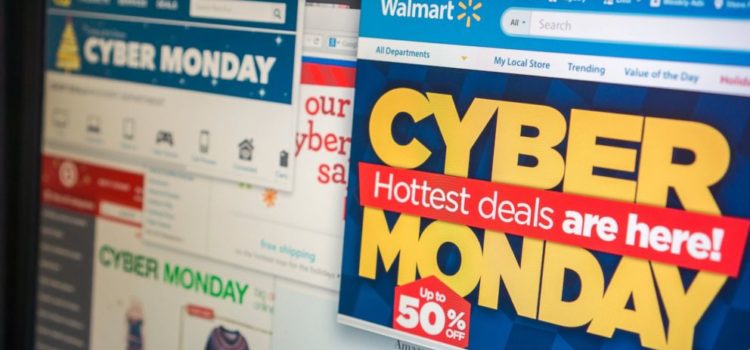 Cyber Monday isn't just for Black Friday leftovers. Every year, Black Friday gets a ton of attention for being the best time to save on holiday...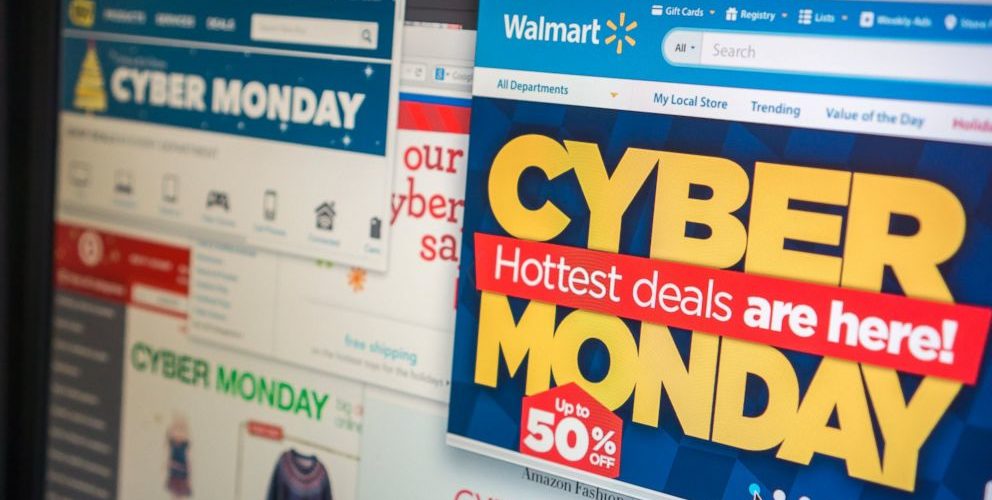 Cyber Monday isn't just for Black Friday leftovers. Every year, Black Friday gets a ton of attention for being the best time to save on holiday shopping. However, some of the best deals you can find come courtesy of Cyber Monday! The Monday after Black Friday is a fantastic day of online deals and it can be so easy to forget the online phenomenon.
The deals don't just suddenly end with the passing of Black Friday, and your excitement about them doesn't have to either. Cyber Monday is filled with great savings and sales, without the lines and occasional negativity that come with Black Friday. If you're looking to do all of your shopping online rather than in stores this year, make sure to bookmark the latest offers all week. We will be scouring the depths of the web to bring you the best of Cyber Monday.
Cyber Monday 2018
This year, Cyber Monday is November 26th. Most online retailers offer their best deals from Monday through Friday, though not everyone does this. Keep your eyes peeled for great deals! For what it's worth, many retailers have largely begun to conflate Black Friday and Cyber Monday deals as online retail has become more lucrative.
Cyber Monday has historically been a single day of online deals, but since online shopping has become so huge in recent years, this shopping holiday has become more of a shopping holi-week. You can expect to see many of the same deals on Tuesday, Wednesday, Thursday, and Friday that you will see on Monday.
Some advertisers have started referring to this phenomenon as Cyber Week, but not everyone has adopted this new model for the holiday season. Here are some examples of deals you might see on Cyber Monday from top retailers!
Amazon
Best For: Gaming and toys, smart home, and almost anything else you can buy online.
While plenty of other retailers offer Cyber Monday sales, none of them match Amazon's. Last year, we saw three times as many Cyber Monday deals at Amazon as the next highest retailer.
Amazon also has a large number of Black Friday deals on their Fire tablets, Fire TV Stick and Echo devices, among other things. Expect these huge discounts to continue during Cyber Monday and Cyber Week. There will likely also be Lightning Deals all throughout the week that you can save a ton on, so stay posted!
Walmart
Best For: Parents (and kids, too) and homeowners.
Like Walmart's sprawling stores, you'll find sales on just about every product category on Cyber Monday. There were also steals on more practical purchases for parents, including car seats and children's bedroom sets, as well as household necessities.
Walmart will be offering sales on a number of things to compete with Amazon's line. Items like Google Home, 4K TVs and the like will all be discounted through their website. Also, expect to see discounts on home appliances like microwaves, toasters and the like. This is a great opportunity for buying gifts for new homeowners, or just updating your own home!
Target
Best For: The hottest Cyber Monday TV sales.
Two-thirds of Target's Cyber Monday sales last year were the best bargains on televisions anywhere. Last year's sales saw fantastic prices on sets ranging from 40″ to 80″, but the best prices were on high-end 70″ and 80″ 4K sets, some of which hit the lowest prices we'd ever seen on TVs in that class.
Target will have similar sales to Walmart and will likely be selling things at a similar price. We recommend double-checking against Walmart when shopping Target to make sure you find the best deals. Target also has a wide range of electronics you can expect to see on sale, which are the hot-ticket items this time of year!
Best Buy
Best For: Electronics of all kinds.
Last year, Best Buy didn't offer a ton of Cyber Monday sales, but the majority of them were stellar. Look for bargains on home security items and last-generation smartphones — last year's sales offered the lowest price on the iPhone 7 we'd ever seen. Expect some excellent TV sales, too.
Expect to also see discounts on high-end PC gear like gaming keyboards and mice. Chairs for computer gaming are also likely to be discounted at a great rate! Consider checking Best Buy if you're looking for electronics that Target and Walmart don't usually sell.