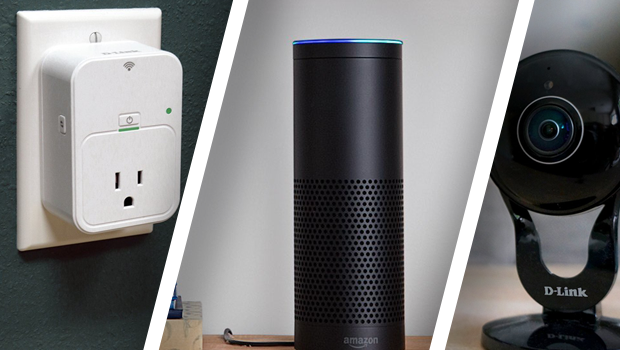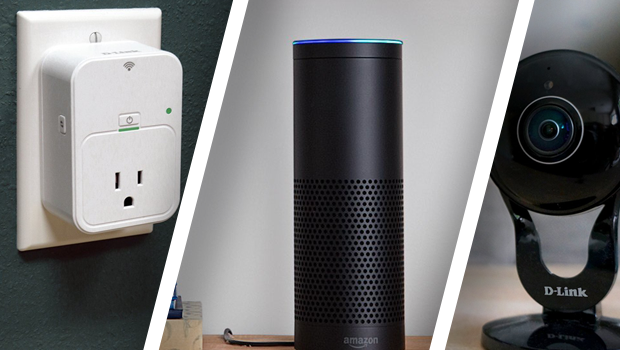 It's 2018 folks, and the future is here. Astronauts are driving Tesla's through space and the Reese's company is doing some really innovative stuff...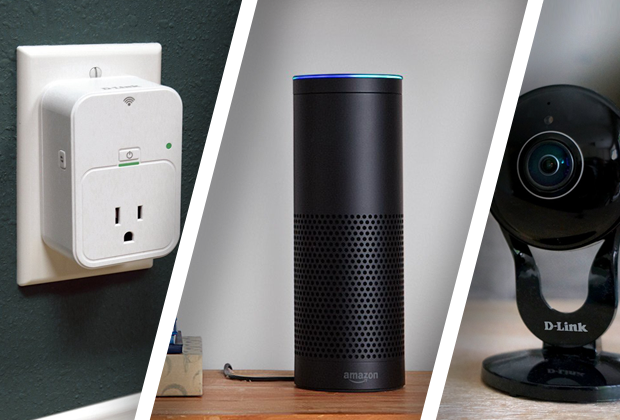 It's 2018 folks, and the future is here. Astronauts are driving Tesla's through space and the Reese's company is doing some really innovative stuff with popcorn. With all this technology around us, it's easy to take it all for granted and we sometimes don't get all the use we can out of it and take advantage of smart home gadgets.
And the most important place you can use all this cool tech to your advantage is right in your very own home. Here are some amazing new smart home gadgets to make your life easier…
1. The iRobot Roomba
Ever since it's inception in 2002, the Roomba vacuum has been an integral piece of smart home tech. With the ability to program this round robot to vacuum your home 7 days a week it can be a real time saver. With the latest 980 Model, the Roomba is more advanced than ever. With cutting-edge mapping technology and dirt detection programs, this "set it and forget it" vacuum is a must-have! For dog or pet owners like myself, I can stress it's value enough. I have a lot on my plate and one thing I don't to concern myself with is the daily sweeping thank to "Roger the Roomba". Yes, I named my Roomba, he's family, folks. Word of advice…there are several competitors is the robot vacuum department, do yourself a favor and stick with the iRobot Roomba. You may a little more, but in this case "you get what you pay for". This has been probably the best $900.00 I've ever spent.
2. The Nest Thermostat
Coming in at a price tag of $279.00, the Nest Thermostat is well worth the extra cost. Thanks to it's smart and adaptive AI, the Nest knows when your home and learns your work schedule to monitor the A/C usage. You can also control the thermostat right form your Nest App on your mobile device to fine tune your A/C needs. For a native Floridan like myself, A/C usage and consumption is a real beast you have to tame. In the summer months, electric bills can soar thanks to primitive thermostats. There is nothing like a thermostat shutting down for the day knowing you're at work, and then turn on a half hour before you get home so you don't walk into a hot and muggy house. It's just bliss. Once I had installed the Nest, I noticed an immediate 50% drop in my A/C consumption and a large drop in my electric bill respectively. This is a must-have in your home.
3. Brilliant Light Switch
With the ability to control your homes, light, music, ambiance, and even take pictures with voice commands, the Brilliant light switch is a 2018 must-have gadget for your home. The brilliant light switch also connects to several of your home's smart gadgets such as Nest, Alexa, Sonos Speaker, Ring doorbell system, and more. Starting at $200.00 per panel, Brilliant Switch is a costly addition but this innovative new gadget gives your home a brain.
4. Amazon Echo and Echo Dot
This smart home "must" is quickly finding it's way into every home, worldwide. Alexa and Echo Dot, is a voice-controlled system that used to play music, make calls, send and receive messages, read the news, set alarms, and even order and Uber or takeout! With the capability of syncing up to Amazon-Fire, Apple Music, Audible, Pandora, and more, you easily find usage and justification for this piece of smart tech in your home. At a price tag of $150.00, the Amazon Echo has many uses to help in your home and is a fantastic smart home gadget. Word to the wise, Alexa has a built-in microphone for consumer purposes that is ALWAYS LISTENING…Use responsibly. 
5. The Ring II doorbell system
The Ring Video Doorbell, provides you with the capability to see who is at your door from the safety and comfort of your bed or couch. It lets you accept or deny visitor calls if you're not home, and uses motion detection to alert you of activity on your doorstep even when the bell hasn't been rung. By working off your home's Wifi and mobile data, the 1080HD  camera will alert your smartphone of any activity at your doorstep day or night. For an extra $3.00 a month, you can pay for cloud storage and have all moments video recorded for later purposes if desired. The newest model also has a 2-way intercom system, and infrared night vision. For that extra bit of security at a relatively inexpensive cost of $199.00, this doorbell is the must have for any smart home.
The Conclusion
With so many smart gadgets available, some better than others, these products can make our homes better, safer, and more convenient. 2018 is going to be a big tech year and the "smart home" business is growing ever more advanced daily. If you can pick-up just one of these items this year, you'll be headed in the right direction. I'm still anxiously awaiting the release for Rosie the robot maid, but I may have to hold my breath for a while.