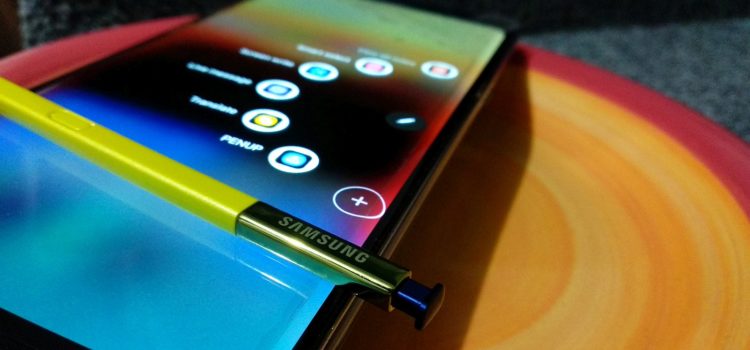 I spent much of the prime youthful years of my life teaching senior citizens how to cope and use their smartphones. I would host...

I spent much of the prime youthful years of my life teaching senior citizens how to cope and use their smartphones. I would host seminars 3 times a week inside the verizon stores for just this. For years I always recommended the iphones to our senior customers, but now im starting to think the Galaxy Note 9 may be the  best phone for seniors. Here is why…
While I have said the Galaxy Note 9 puts powerful technology in the hands of the tech geeks and gamers who demand more powerful and more screen from their smartphones. It most certainly boast innovative features and design make it the only phone to keep up with the next generation of  senior users. There is 2 big reasons I believe the Samsung note is the best phone for our senior community, intuitiveness and screen size.
The Intuitive Galaxy note 9
For years the greatest generation and early gen x crowds where taught everything the way it had been taught before. There were always steps, reasons and an order to everything, weather it was building a fence or cooking a recipe. There was a memorization to everything they learned. That's not the case with technology today, you can not memorize the steps it takes to make a phone call or send a text because its always different depending on the screen you are on. You have to look at your phone like you are Detective Columbo, Whats here that wasn't here before? What's not here that was here before, and what has changed? The great thing is our seniors have started to master this, and that's why I think the Note 9 is a great step up for them.
The Note 9 offers a lot of intuitive features that make expanding on basic use very easily. Samsung has improved the positioning of the fingerprint scanner for this large phone. This time it sits centrally, below the camera. This should be a much more intuitive fit for your index finger, particularly in a giganto-phone like this.  Making it easier for seniors to unlock their phone when they forgot their passwords.
I Can See that Screen
the Note 9 is the megalodon of the Galaxy line-up. And this year it's bigger than ever, offering a 6.4in screen that pips its predecessor by an all-important 0.1in. Galaxy Note 9's design is pretty familiar. It has a curved sheet of Gorilla Glass on the front, slightly less curved Gorilla Glass on the back and diamond-cut aluminium around the sides.   This makes it very easy to see, and in the crisp contrast of the dark on light font, smaller words and Icons tend to stand out.The Galaxy Note 9 uses one of Samsung's ultra-bright, mega-sharp Super AMOLED panels, which lets you choose between reserved, natural colour or tones so bold they barely look real. Really makes the screen pop and extremely easy to see.
Are you worried it'll be too big for your pockets? The Note 9 measures 161.9 x 76.4 x 8.8mm, and weighs 201g. That's only 0.2mm thicker and 1.6mm wider than the smaller Note 8. Should fit great in those front trouser pockets, I know mine does
That S pen
One thing i've noticed with senior smartphone users is they like the stylus option. This is another great reason for the Galaxy Note 9 and the included S pen. The S Pen stylus can still do all of the note-taking, transcribing, and scribbling that you could want across a wide range of apps, but now it has a whole new suite of functions too. This promotes the S Pen to a surprisingly useful tool for an active senior Note 9 user.
Where Can I Get The Galaxy Note 9?
The 128GB Galaxy Note 9 can be purchased through carriers including AT&T, Sprint, T-Mobile, U.S. Cellular, Verizon Wireless and Xfinity, along with Best Buy, Costco, Sam's Club, Straight Talk Wireless, Target, Walmart, Samsung.com and the ShopSamsung app.