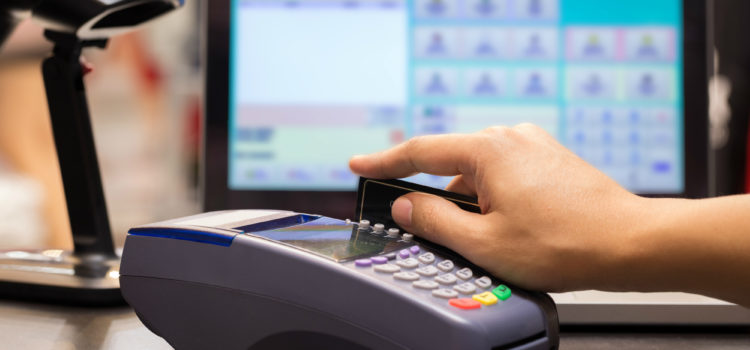 As a small business owner, you're probably spending a lot of your time, effort, and attention on the process that leads up to the...

As a small business owner, you're probably spending a lot of your time, effort, and attention on the process that leads up to the point when a customer makes a purchase. But what about that very moment? The exact point of sale?
A POS is a point of sale system that handles all of the transactions you make throughout your business day. It is where your employee will physically run the payment from a customer for goods or services rendered by your company. The POS is both the hardware and the software that keeps the heart of your company pumping. But too many small businesses neglect this all-important aspect of their business health and wellness, and that leads to one thing: cardiac arrest.
The heart of any business is its sales structure. After all, the best product, service, marketing team, and PR staff won't do you an ounce of good if you aren't making sales. Which is why finding the right POS system for your business is so important. Make sure you know everything there is to know about the best POS systems, their benefits for SMBs, and how to choose the right one for you.
There are many different hardware components that you can choose for your POS. Some of them include:
Cash register
Barcode scanner
Receipt printer
Credit card reader
Register screen
With literally hundreds of retail, small business, bar, and restaurant point-of-sale (POS) systems on the market, buying a new POS solution can become overwhelming rather quickly. Let's look at the top 5 POS systems of 2019 for your small business.
The Square POS System
The first top POS system for small business is the Square POS system, in all of its different shapes and sizes. Square point of sale is a cloud-based POS solution for iOS, Android devices and square's own point of sale hardware. This software allows you to manage customers, transactions, inventory, invoicing, and payments. It also has additional tools for managing customer loyalty, employees, marketing, and payroll.
Square POS also offers chip, magstripe, and contactless card readers for accepting payment via debit, credit cards, Google pay, and Apple pay. Square offers a wide variety of iterations of their POS system, all of which will be remarkably intuitive and fairly priced.
The Square Register is the most souped-up version of the point of sale software that Square offers. For a cool $999, the Register will allow your business to accept all types of payments, no additional iPad necessary. Plus, the Register comes with two interfaces—one for you and your employees, and the other for your customers—in order to make the checkout experience as smooth as possible.
Shopify
Whether the order is placed through in-store, online or from a mobile device, all the orders are automatically synced through Shopify. It is also easy to monitor cash register adjustment and staff changes.
Shopify reports will let you easily track customers, payments, and sales made both online and in-store. Shopify comes with robust hardware compatibility and freedom to use with any computer, iPad or Mac. You can custom design each register to suit its counter space and layout.
Netsuite
Netsuite is the top POS system with mobile-ready technology enables you to deliver a superior in-store experience, satisfies omnichannel users and builds customer loyalty. It is an end-to-end unified system that provides real-time insights into customers, sales, inventory, financials, and more.
This helps to grow sales as it empowers sales associates with tools and information to build stronger customer relationships. The cross-channel functionality options are also available which can get used according to your requirement.
Bindo
Bindo is cloud-based and was designed specifically to work with iPad, so it's mobile, but it also comes with an iPad stand if you want to keep the system in one place. You get a barcode scanner, a cash drawer, credit card reader, as well as a receipt printer and it integrates with QuickBooks. A product database manages inventory for you. Bindo can also handle e-commerce and mobile payments.
One of Bindo's neatest features is the way it handles employee time-keeping, photographing your workers as they punch in and out. You get free, unlimited, 24-hour customer support, although only via e-mail and in-app chats, and a built-in loyalty program.
Clover
Clover is ideal for just about any type of business, but it's especially suited to larger businesses with more complex needs. You can start with a basic package, then build onto it through Clover's own API to achieve the exact system your business requires. Ultimately, it will do everything from the basics to scheduling employee hours and maintaining and overseeing your customer loyalty program.
The Clover System offers multiple POS systems. Clover Mini, introduced in 2015, might be compact, but it manages every sort of payment, as does Clover Mobile for more on-the-go business types. Clover Station is a cash drawer system and offers multiple integrations. One drawback is that you're limited to using only the merchant processing company that you purchase the product from.