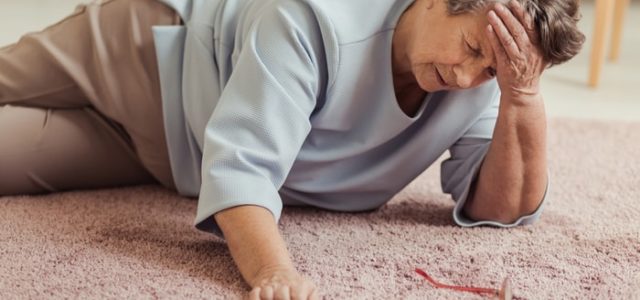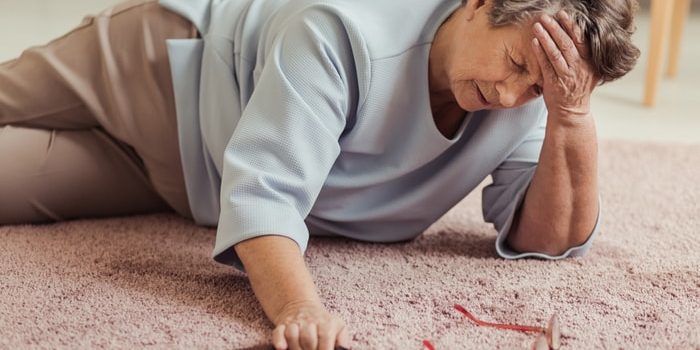 Older Americans are at much greater risk of suffering serious falls than they think. One in every three people over 55 takes a serious...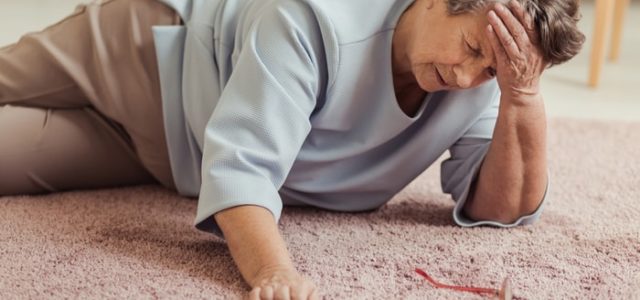 Older Americans are at much greater risk of suffering serious falls than they think. One in every three people over 55 takes a serious fall each year. That's over 30 percent of people over 55! Of those people, about 30 percent suffer moderate-to-severe injuries, such as broken hips or serious head trauma. Even if they aren't badly hurt, people who suffer serious falls take a hit to their mental well-being, potentially raising their anxiety and impacting their quality of life.
If you're an older person or a caretaker for an older person who is at risk of suffering a serious fall, you have options for reducing the risks. Here are some things you can do to make your or your loved one's home safer from serious falls.
Reduce Your Risk for a Serious Fall
See Your Eye Doctor
At least once a year you need to take a visit to your eye doctor and make sure your prescription lenses are all up-to-date. The easiest way to avoid taking a serious fall, after all, is by seeing obstacles or hazards before you bump into them or trip over them. It can be really hard to see potentially dangerous hazards if your glasses aren't the right prescription anymore! If you have less than ideal vision or you're beginning to lose the use of your vision, then it's time to take further precautions.
Review Your Medication
Sit down with your doctor and go over all of your medication and any potential side-effects they may have. If you take a number of medications that could impact your balance or your ability to walk steadily then you might need to consider taking further precautions in and around your home to make it safer for you. After all, your home should be the safest place you can go!
Modify Your Home
It's your home, after all, so it should be somewhere you feel safe. Take steps to make your home more safe for you and eliminate opportunities to take a spill. If you have a stairwell in your home, consider having more handrails added. Anywhere there's a step up or down, add handrails nearby that you can grip as you maneuver.
Consider adding extra lighting in areas that are particularly tricky, such as landings and stairs. Additionally, arm bars or hand rails in the shower and near the toiled could be helpful in preventing serious falls. Arm rest for the toilet can also make it easier to stand, making falls less likely.
Install Helpful Appliances
If you have a stairwell in your home that is particular falling-prone, consider buying a stair lift. Stair lifts are safe alternatives to walking up and down the stairs and allow you to safely go back and forth between upstairs and downstairs. Stair lifts have seats attached to powered rails that allow you to safely traverse your own home.
Similarly, if you find getting into and out of the bathtub to be hazardous, you could have a walk-in tub installed. These reduce the amount of stepping up you have to do to enter your bathtub and make it much easier to get in and out of the tub. Many walk-in tubs also double as spas or soaking baths, making them as much of a fun treat as they are helpful appliances!
Stay Active
It might sound counter-intuitive, but staying active is one of the best ways for elderly people to prevent falls. If you engage in activities like tai chi, regular walks, water workouts and the like then you'll reap the benefits. Not only will you feel better as your body needs exercise, you'll have more strength and coordination.
It's much harder to suffer a serious fall if your muscles and coordination are more developed. Not to mention, balance and flexibility go up with regular exercise programs, making them ideal for someone worried about taking a spill in their own home. As always, make sure to discuss any potential exercise plan with your doctor to make sure its right for your lifestyle.
Keep Your Home Clean
Don't allow clutter to build up throughout the house. Homes are much less safe when there is a ton of debris lying about. Old newspapers, electrical cords, boxes, plastic bags and the like can all constitute serious tripping hazards. Work to eliminate as much clutter as possible from your home, and especially from walkways.
Finally, make sure you use common sense. Don't go out for a walk when it's icy, and make sure you wear shoes that are the right size and keep the laces tied up. The last thing you want is to take a serious fall in your own home!