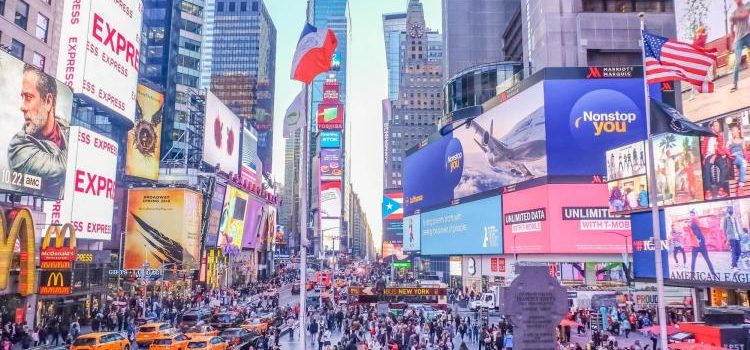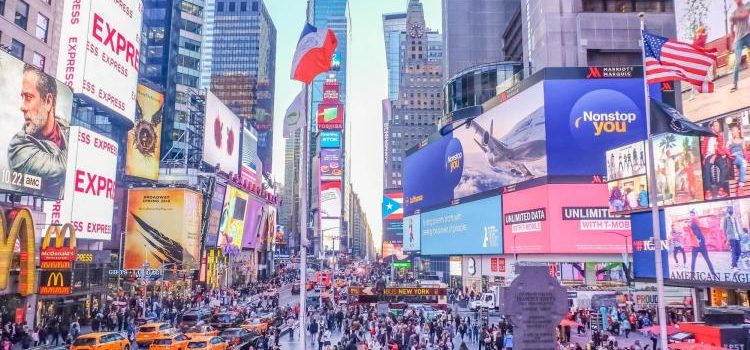 Who doesn't love a great live show? The songs, dance, pageantry and costumes are so very amazing, and we all love a good, or...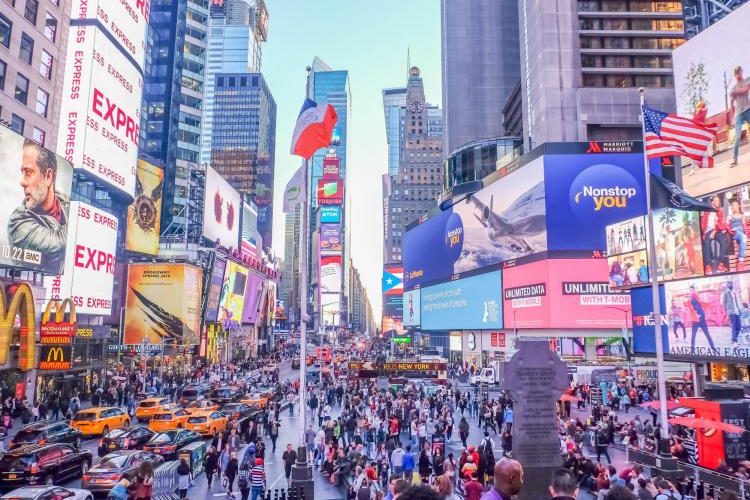 Who doesn't love a great live show? The songs, dance, pageantry and costumes are so very amazing, and we all love a good, or even average musical. Getting all dressed up and walking down 7th ave can be a glorious experience. There's no shortage of enticing Broadway or Off-Broadway shows these days, but the steady rise in ticket prices has made it harder for theater lovers to take advantage of what New York stages have to offer. Broadway tickets aren't necessarily cheap, but when you compare them to other forms of live entertainment, they are very clearly a bargain.
The prices may seem daunting and unreasonable, and may even discourage you from attempting to see an acclaimed play. Don't fear!  Discount Broadway tickets are everywhere, and modern technology makes it easier than ever to find cheap seats. From lotteries to apps, let me teach you how to find the most affordable ways to see a Broadway show.
Lotteries
You know how a lottery works already; you submit your name and pray that it gets drawn. There are two types of lotteries: in-person and digital. For in-person lotteries, you show up about two hours before the start of the show and put your name in a bucket. If your name is drawn and you're present, you then claim your tickets. It's that simple.  Digital lotteries are offered by the shows themselves or via an app.
A digital lottery is your best chance to see the very popular "Hamilton" for cheap, like $10 tickets kind of cheap. Also "Hamilton" just made it even easier to see, as the show recently began offering double the number of $10 seats for each performance. I found Show-score.com keeps an updated list of digital lotteries. Try your luck, and let us know in the comments below if you happen to win!
Broadway Roulette
One of the newest ways to get cheap Broadway tickets is through Broadway Roulette. This is an easy way to get a last-minute deal, but you must be open and flexible to what you are seeing. You and your child pick the day and time and describe to the team at Broadway Roulette what kind of shows you like and don't like.
On the morning of the show, Broadway Roulette lets you know what you are seeing. The beauty is that all tickets are just $49 to 59 and picking up tickets is simple.
Same-day Broadway Discount tickets?
Last minute? Want to catch a show before you leave NYC? Try this: there are three TKTS Booths. Two in Manhattan (one in Times Square and another downtown near the South Street Seaport) and one in Brooklyn that offer discount Broadway tickets. Matinee tickets are available the day before at the downtown and Brooklyn locations, but same-day tickets are available at the Times Square booth.
Pick Cheap Broadway Tickets Without Reducing The View
Of course the best seats in the house are the most expensive, because everyone wants to be located center orchestra. But these are never the cheapest – most Broadway shows are actually charging extra for them, making them much more expensive that a regular orchestra seat. The cheap Broadway ticket solution is to choose the seats that are in the transition area (i.e. the $110 seats that are located next to the $250 seats).
All that is required is a little bit of study of the seating map; some shows will even show you a map of the pricing . Ticket brokers do this everyday to get the cheapest tickets in the best location so that they can resell them for a higher amount.
Try Off-Broadway
New York City is home to some of the best non-Broadway options in the world, and there are theater companies dedicated to working for children and families. Check out and consider joining theaters such as the New Victory Theater and the Vital Theatre Company for discount Broadway ticket options.
Note: any off-Broadway production in NYC is still better than your hometown's best theater.  Don't let the stigma stop you from catching a surprisingly brilliant show.
Rush Lines and Standing Room Only
Rush lines shows generally release day-of-performance tickets as soon as the box office opens. Prices vary by production, but if you're willing to wake up early and stand in line at the theater, tickets can be under $50 each. Not too bad. You can also try standing room only. Typically, when a Broadway show is sold out, the box office sells discounted standing room "seats".  These standing positions are usually located at the back of the orchestra.
The Final Thought
There is always a way to get into whatever show you want to see. The question is how much do you want to see this show, and how far are you willing to work towards procuring a ticket? Priorities people!  Let everyone fight over Hamilton and Aladdin tickets, while you go see Beautiful, or Dear Evan Hansen.