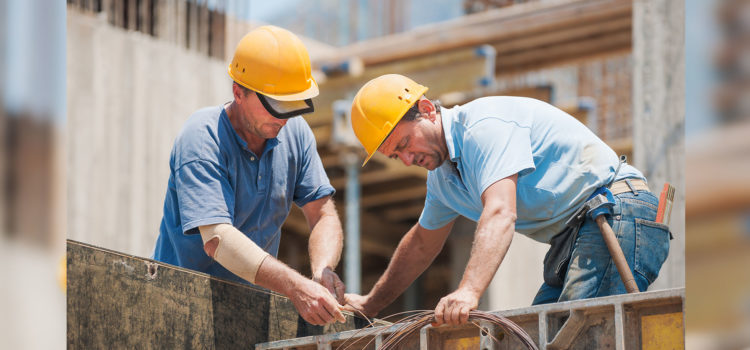 No one will argue that a college degree can be worth its weight in gold, however unlike in the past, one can still get...

No one will argue that a college degree can be worth its weight in gold, however unlike in the past, one can still get a lucrative six-figure job without the degree. It remains true that with associate's or bachelor's degrees employees do earn more on average but you can even get a relatively high-paying career without a college education.
The focus has always been on getting students to focus on higher education; today we see a shift and demand back to skilled labors. Statistics show America's labor shortage is approaching epidemic proportions. These statistics mean employers will end up paying more for the right employees. We are seeing nearly 80 percent of construction businesses are having a hard time finding qualified, skilled labors.
Skilled labors on average earn 62,000 per year, but the potential is much higher in a few key areas. These are the skills that never go outdated and are always in need, learning one of these means you will still have a trade to fall back on. Five skilled labor professions do have a higher earning potential. These trades are plumbers, electricians, brick masons, painters,  and truck drivers.
Brickmason
Brickmasons and block layers. Currently, the top 10% of bricklayers and block masons are making over $100,000 per year.  10%  means 1 in 10 at this skilled labor position is in six figures. The average starting pay is significantly lower, and the annual average wage of Brickmasons and Blockmasons is $53440.
No education is needed to lay and bind building materials,  brick, structural tile, concrete block, cinder block, glass block, and terra-cotta block. Just a good work ethic and a strong back, you could be in that 10%.
Electrician
We know power is crucial these days and electricians install the electrical systems that power our homes and businesses. Electricians also handle all the necessary maintenance, repairs, and power upgrades that these buildings require. The skill to wire a building for electricity is a valuable commodity in 2019.
Electricians earned an average of $62,910 per year. This number is according to the Bureau of Labor Statistics. The average hourly pay for an electrician was estimated to be $31.68. The top 25 percent earn more a lot more, 1 in 4 electricians is pulling in over 100k.
Painter
Construction companies rely on painters to put the finishing touches on new homes and building. Interior painters are also in demand to paint houses, apartments and office building interiors as well as complete remodeling projects for existing structures. The Department of Labor says median annual income for painters is just $37,960 a year.
For the 42% of painters that are self-employed, the pay is much higher. Over half of them make over 100k, and the expected demand growth for construction painters is 16%.
Plumber
Good plumbing is the cornerstone of the infrastructure and sanitation of civilization as we know it today. The plumbing profession has come along way since ancient civilizations first needed to provide clean potable water for a large number of people. From unclogging a toilet to designing complex pipe plans for new construction projects plumber are essential in all forms of construction today.
To be a master plumber, you will have to a plumbing apprenticeship program through a union or trade school, but the income is worth it. A master plumber makes on average 79,000 per year, and the top 14% are over that 100k mark.
Truck Driver
Few other careers offer such a fast track into financial viability coupled with long-term job security and satisfaction as a truck driver. Throw on your trucker hat, make a thermos of coffee and enjoy the road. Truck drivers are on the high average of non-college educated employees. Over the road truck drivers are in increasing demand with half the current OTR driver set to retire in the next ten years.
The national average for truck drivers is $63,464. OTR team drivers are averaging $71,065, while the top companies like; Wal-Mart, Hobby Lobby, and Amazon are paying their drivers over 100k. Over half of the self-employed drivers with their truck are bring home over 100k profits.
The Final Thought
This cost of higher education is growing by the day, and with less guaranteed upon completion of your degree. Skilled trade laborers will always have a demand and an option for work.  With far less money spent on schooling, you would be surprised to learn that being a tradesman could get into that six-figure salary bracket in much less time than just about any other field of work.
The potential is still higher than only six figures; there are plumbers, electricians and brick masons making a million bucks a year.