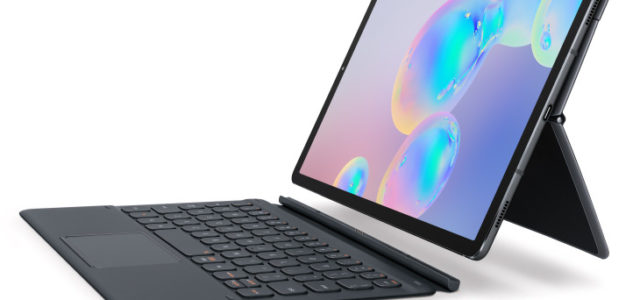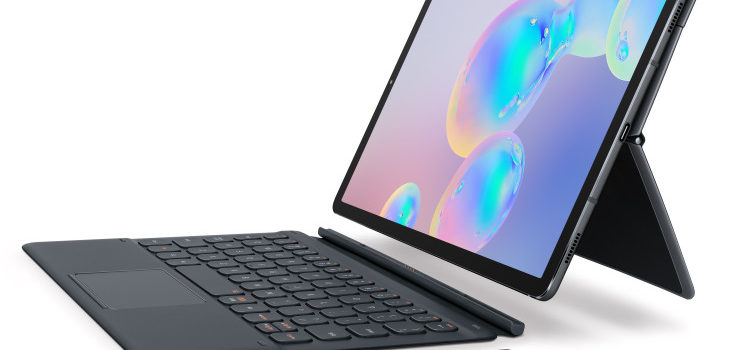 Believe it or not, Samsung still makes tablets. The newest Galaxy tablet, the Tab S6, offers a number of exciting new features to differentiate...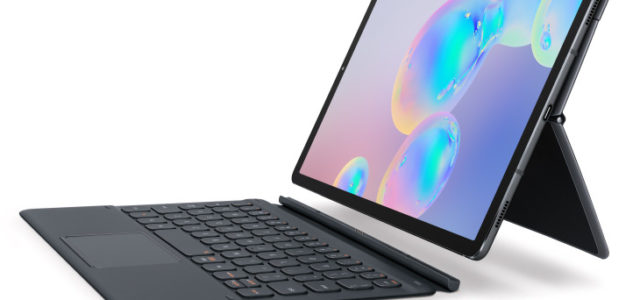 Believe it or not, Samsung still makes tablets. The newest Galaxy tablet, the Tab S6, offers a number of exciting new features to differentiate itself from the pack. While general interest in tablets may be down, Samsung seems to want to change that.
While tablets were all the rage in 2013, the interest in them has cooled notably in the past few years. More and more phones are getting huge screens, while laptops are getting smaller, lighter and more affordable. Tablets are just being squeezed from too many directions. However, the Galaxy Tab S6 is here to prove that there's still innovation to be found in the world of tablets.
Under the Hood
As you'd expect from any premium tablet, this thing is a beast in terms of processing power and overall strength. A Qualcomm Snapdragon 855 powers the device, allowing it some serious chops when it comes to rendering graphics, multitasking and playing games. In general, if you're looking for the strongest Android tablet on the market, the Tab S6 has you covered.
The screen is a huge, gorgeous AMOLED, coming in at 10.5 inches and sporting bright, vibrant colors. Much like the Galaxy S10, the screen is so crisp and clear that it gives you plenty of real estate to appreciate just how good the excellent camera on the device is. Quad speakers on the Tab S6 offer a ton of sound quality, creating a sonic landscape that is encompassing and deep without even needing headphones.
New Features
The S Pen that works with the tablet is great, as usual. It's tremendously useful for productivity tasks, taking notes and thumbing through presentation slides. It's also useful as a long-range camera shutter, allowing you to take pictures from your tablet even if you're across the room from it. The strong magnets in the back of the Tab S6 allow you to slap the S Pen on there to get a charge. About ten minutes of charge should get you through a day of use, according to Samsung.
The Book Cover Keyboard accessory makes the Tab S6 feel almost like an Android-powered laptop. It's stellar for productivity, allowing you to use your tablet like a powerful, small computer for tasks like composing emails or writing essays. Combined with the excelled DeX desktop interface that comes with this version of Android, and you've got a very powerful, versatile device.
DeX has mouse support, and, as such, the new Book Cover Keyboard has a trackpad. This allows you to use the Tab S6 essentially just like a laptop. Unlike most two-in-ones, which are laptops pretending to be tablets, the Tab S6 is actually a tablet doing a good laptop impersonation. While it won't be replacing your MacBook for editing videos, it's a great device for people who need to tackle everyday tasks.
Other Goodies
Thanks to the super-powerful processor running under the hood, the Tab S6 seems positioned to be a strong mobile gaming platform. Thanks to a partnership with Discord, Android promises you'll be able to use the Game Launcher overlay to chat with your friends even while you're gaming. The high resolution display and powerful processor have the Tab S6 well-suited to even the most demanding of Android games on the App Store. Simply put, this thing could crush some Fortnite.
The on-screen fingerprint scanner and USB-C compatibility are just icing on the cake. The tablet comes in a variety of colors, including gray and blue, and will retail starting at $650. It comes with the S Pen, but the Book Cover Keyboard is an extra $180. Later this year, Samsung promises to launch a version of the Tab S6 with LTE built-in.