Samsung's Note series of phones started the trend of the massive, tablet-like smartphones called "phablets". What was once a niche size of phone for...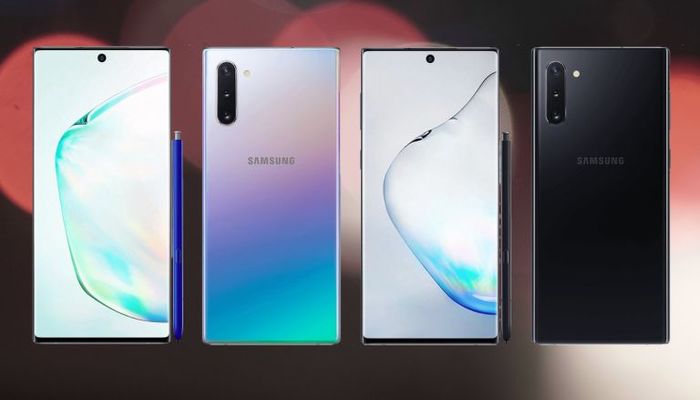 Samsung's Note series of phones started the trend of the massive, tablet-like smartphones called "phablets". What was once a niche size of phone for those who wanted massive screens and huge batteries has become industry standard. Now, nearly every flagship smartphone has a "plus" or "XL" version that comes with even more bells and whistles. As such, the Galaxy Note has become a little less special for its size. That said, it still has an ace in the hole that makes it impressive.
That ace in the hole comes from the S Pen peripheral. Part stylus, part Bluetooth remote controller, the S Pen is a huge part of the Note's ability to overperform as a productivity phablet. Now in its ninth generation as the Galaxy Note 10 (remember, they skipped 6 and went straight to 7 from 5), the Note is back with even more features for its unique stylus. Let's take a look at what may be the best smartphone peripheral ever: the S Pen.
S Pen Origins
Undoubtedly, the Galaxy Note was originally meant to win over power-users who loved the stylus of their Blackberry devices. Handheld PDAs and productivity technology were red-hot in the late nineties and mid-aughts, but after the iPhone blew the doors off of the smartphone market and started a touchscreen revolution, brands like Blackberry fell out of fashion. That's where the Note came in, complete with a handy stylus and tons of productivity-minded functionality.
Originally, the S Pen was essentially just a Bluetooth-enabled stylus. It was helpful for navigating precise menus and checking emails, of course. You could take notes with it, as the phone's name suggests, as well. As such, it was a popular choice among both professionals and students, allowing them to organize their important documents and notes all from their smartphones. Essentially, the S Pen allowed the Note to work almost like a laptop.
Newest Features
The Note line of phones has always sported the most cutting-edge tech seen in Samsung handsets, and each new iteration has brought new features to the S Pen. While each successive phone has brought new features like in-display fingerprint scanners and bezel-free screens, the S Pen has also been changed to keep up.
For example, on the Note 10, the S Pen has the ability to convert your handwriting to text. This is a huge feature for people who need to take quick notes on the fly and then have text versions of them quickly, such as assistants, professionals and students. These text copies can then be copied and pasted into other fields, allowing you to rapidly create transcripts of your notes.
Air Actions
Another new feature on the S Pen for Note 10 is the introduction of Air Actions. These are somewhat like gestures you can perform with the pen in order to make your phone take certain actions. For instance, when you're using the camera, you can use Air Actions to change the camera mode, or to zoom in. Alternatively, you could even use the button on the S Pen to snap a picture, even when you're not directly at your phone.
While the Air Actions are a little wonky at first, they become quite intuitive after a few uses. When you add it all together, between the zoom function and switching camera modes, as well as snapping pictures with a button press, it's easy to see the Note 10 as a great phone for fans of photography! Other new features on display with the new S Pen include AR doodles, which allow you to draw objects onto a digital space and share the drawing with your friends. All said, there's a lot to love about the new S Pen, and it carries on a great tradition of productivity aids for Note smartphones!