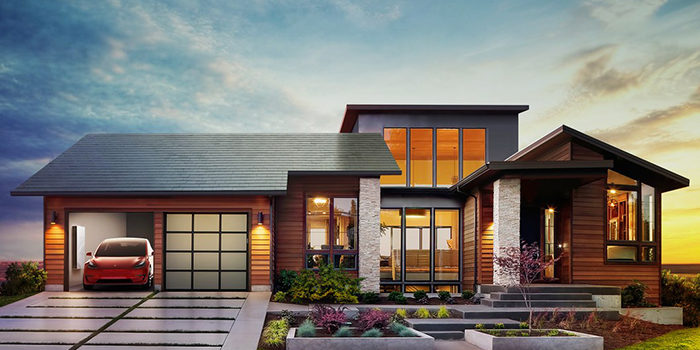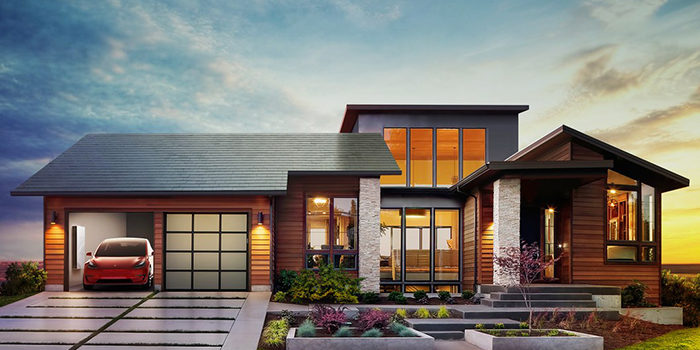 Tesla CEO, Elon Musk, declared that 2019 would be "the year of the solar roof," when launching a new program that lets homeowners rent...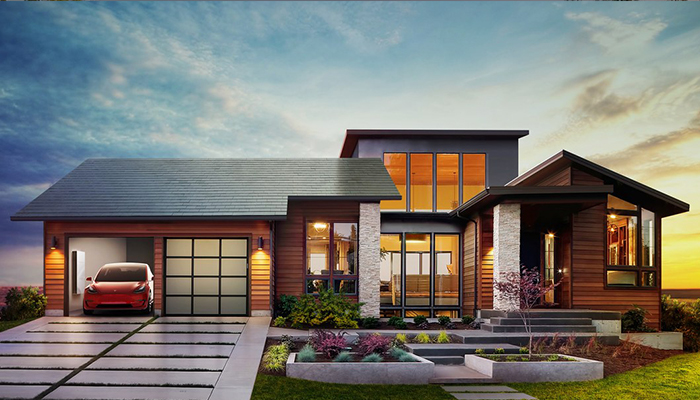 Tesla CEO, Elon Musk, declared that 2019 would be "the year of the solar roof," when launching a new program that lets homeowners rent Tesla solar panels for just $50 per month! An average solar installation will save homeowners tens of thousands of dollars over its lifetime. A green investment and passive income!
Save money and our planet with renewable energy
Elon Musk took to twitter early Sunday morning to pitch Tesla's new solar rental program. Tesla's sales pitch for choosing the rental option is that it will be cheaper, quicker, and less of a burden for homeowners to get solar panels on their roof.
According to Musk, the new program is "like having a money printer on your roof" for those who live in states with high energy costs. "Still better to buy, but the rental option makes the economics obvious."
Rentals now are available in six states: Arizona, California, Connecticut, Massachusetts, New Jersey and New Mexico. Tesla's rental program will offer three solar panel packages, with no installation costs and no time commitment.
Promising to make solar sexy, Tesla's panels are virtually impossible to notice. The panels are nearly indistinguishable your neighbors normal roof tiles. To make these camouflaged solar panels, they created a special coating that becomes more or less transparent depending the angel you're looking from.
What's this going to cost you?
Under the new system, Telsa is offering customers the option to rent solar systems for anywhere from $50 a month for a small installation (except in California, where they start at $65 a month), to $195 for their largest installation. Customers only need to pay a fully refundable $100 charge. Tesla said customers can cancel the leases at any time.
The rental rate varies by state and size of the system — small, medium, or large — but in all instances, the super cheap monthly fee covers anything from the hardware and installation to maintenance and support. According to the agreement, owners can purchase the system outright five years after it's up and running, too.
What's the catch?
For starters, Customers must own their home to have the panels installed. Tesla doesn't require solar panel renters to sign a long-term contract and claims the process of signing up requires just "one click, instead of lengthy consultations and piles of paperwork." While the contract can be canceled any time and renting Tesla's solar panels might be cheap and easy, be aware that they will charge users $1,500 to remove the system once it has been installed.
Just how powerful is the sun?
According to the U.S. National Renewable Energy Laboratories (NREL), the amount of energy from the sunlight that falls to the earth in one hour could supply the world's energy needs for an entire year! Powerful Indeed.
What would it normally cost to purchase and install solar panels?
Residential solar costs are at their lowest in over 30 years. For reference, Tesla sold the systems, which can cost upwards of $30,000, in Home Depot stores for several years, but now it relies entirely on direct sales like its electric vehicles. More affordable than ever, today's residential solar panels feature technology advances that maximize power production.