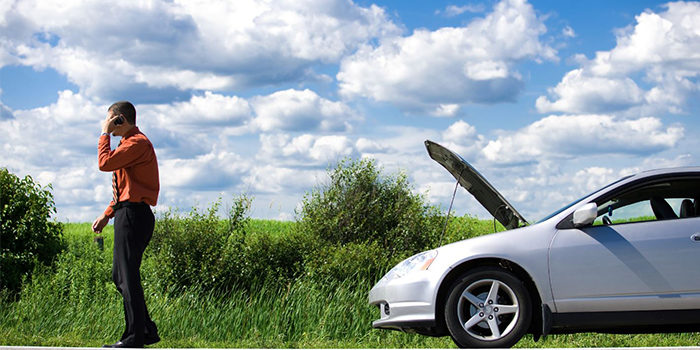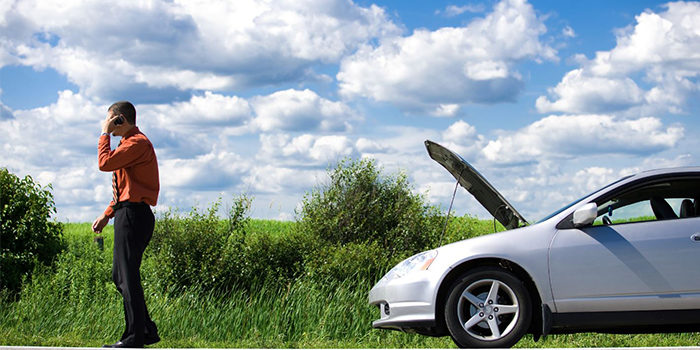 When you and your family take a road trip it's important to make sure that you're fully prepared for any contingency. Nothing ruins a...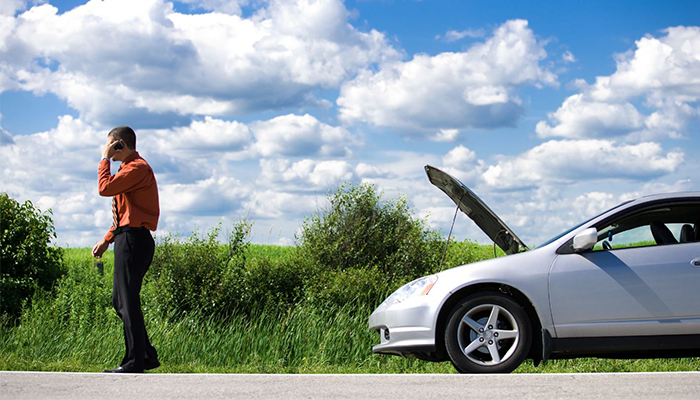 When you and your family take a road trip it's important to make sure that you're fully prepared for any contingency. Nothing ruins a road trip like a breakdown. Having the right tools with you to change a tire is one thing, but oftentimes repairs are beyond what you're capable of. However, if you have a roadside service membership you can ensure that your trip goes off without a hitch!
The benefits of being a member
Having a membership to a roadside repair service can provide you with a variety of benefits. The National General Motor Club also provides fantastic discounts on dining, shopping and entertainment options across the country.
Your cell phone provider can sometimes connect you with a discounted roadside service plan. Verizon and AT&T both offer basic plans that can be added to your cell bill for around $3 per month. However, keep in mind that these add-on plans are often basic and not nearly as comprehensive as a plan from a standalone roadside assistance provider.
How much will your plan cost?
The cost of a roadside assistance plan fluctuates greatly. Often times, you can sign up for a multiyear plan and receive coverage at a discounted rate. Plans typically start anywhere from $50-$70 dollars depending on the duration and type of plan.
Best Roadside Service
Best Roadside Service offers plans for consumers and plans for business owners operating a fleet of vehicles. We've chosen to focus on their consumer plans.
Best Roadside can dispatch help based on the GPS location of your phone. That way, if you're in the middle of nowhere, with no sign for miles, you're covered. They'll even send you text messages to confirm the estimated arrival time of your service provider.
In addition to towing services, Best Roadside also provides consumers with individual travel plans, delivery of up to 3 gallons of gas and numerous other travel discounts. If you're planning on taking a road trip through Canada, they've got you covered too.
-Single Vehicle Plans: $65 per year. This plan is connected to the vehicle, regardless of who's driving.
-Individual Plans: $84.95 per year. These plans go with the member no matter what vehicle they're in.
Allstate Motor Club:
Allstate Motor Club offers a plan that's better for drivers who stay closer to home and a plan for drivers that frequently take road trips. The local plan offers you $150 towards towing services and up to 3 roadside calls for issues like jump starts, lockout assistance, fuel delivery and tire changes. The platinum plan offers you all the same benefits as the base package, but it raises your towing credit to $250.
-Platinum Elite: $12 per month
-Roadside Advantage: $7 per month
AARP Roadside Assistance:
AARP requires you to be over 50 and have a regular membership with them before you can access the benefits of upgrading to a roadside assistance plan. They offer 24-hour emergency roadside service in addition to free fuel delivery of up to 2 gallons.
-Road N tow: $58 (single or couple)
-Premier plan: $74 for single or $84 for a couple
-Family premier plan (Up to 4 people): $104
Good Sam Roadside Assistance:
In addition to towing and basic services, Good Sam Roadside Assistance membership provides you with things like a 10% discount on camping grounds, up to 10% at outdoor retailers and up to 8 cents off fuel at select Flying J gas stations. Good Sam focuses on plans for RV travel, but that doesn't mean they don't also offer great deals for road trips in normal vehicles.
-RV Platinum Complete: $119.95* per year
-RV Platinum: $79.95* per year
-RV Standard: $64.95* per year