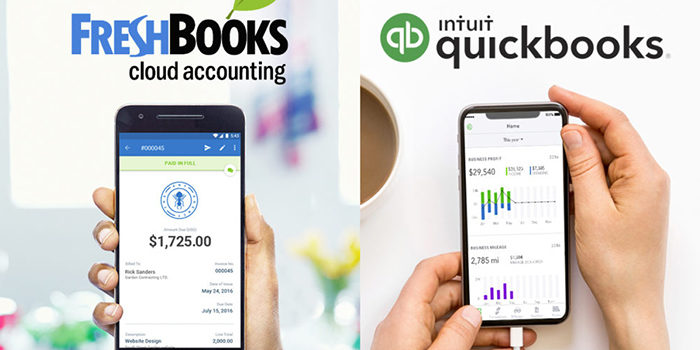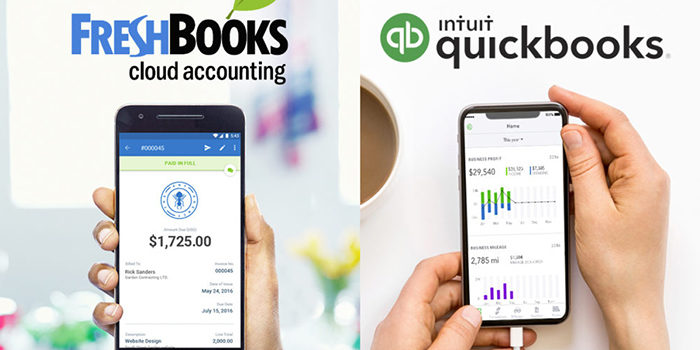 As a business owner, it's important to find tools that can save you time and make your job easier. Finding the right accounting software...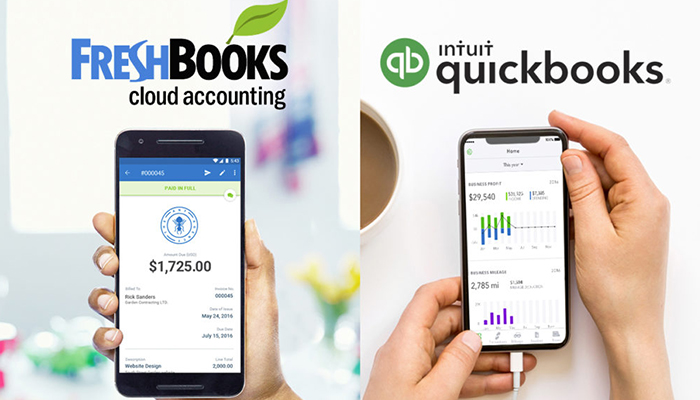 As a business owner, it's important to find tools that can save you time and make your job easier. Finding the right accounting software for your business can be a tough decision. Software that works for one company, might not work for the other. This way having a good accounting solution in place from the start is a seriously good idea, so that you can ensure you can keep on top of tracking money!
Luckily, there are some very easy to use and well-developed software applications available, which can not only make it easy to manage your accounts, but also make everything clearer for your accountant at the end of the year, saving administration costs there.
Some accounting packages are downloadable software, but these days it's more common for applications to run in the cloud, which means you can access them through a web browser or app on almost any device, including on your phone while on the go.
Here then are the best in accounting software currently available:
Freshbooks
The streamlined, seamless and easy-to-use Freshbooks software is one of the top picks for accounting software. Whether you're running a large business or a small one, Freshbooks as an accounting suite is a strong choice. You can easily set up recurring invoices to pay out to various contractors, record your expenses easily and import to other software in a flash. The dashboard makes it easy to find what you're looking for, while the easy-to-navigate menus and options make it impossible to get lost. Accounting can be quite difficult, but Freshbooks takes a lot of the difficulty out of the equation! Pricing for this software starts at $15 per month.
QuickBooks
Intuit QuickBooks may have been around since the days of DOS, but the latest version is right up to date. It is an easy-to-use cloud-based suite for just about all your business needs. Even the Essentials plan for $20 per month has plenty of features: invoicing, expense tracking, as well as time tracking, manage bills, and works for up to three users. There's also the option to add either self-service payroll or full-service payroll for an additional fee.
Conclusion
Overall, QuickBooks wins the race for the best small business accounting solution. The program has more features, the features it offers are more robust, and its pricing options are affordable (even if they are slightly more expensive than FreshBooks plans).
If your business is small, starting with QuickBooks now could help you avoid headaches down the road. When your business grows, you may eventually need access to some of the more advanced features available through QuickBooks. Learning QuickBooks on the front end can help your business avoid the growing pains of learning a new accounting system down the road.
However, there are still several instances where FreshBooks might be the better choice. If you're a freelancer, solopreneur, or you need to track hours worked by your employees or contractors, FreshBooks may do a better job of meeting your needs at a slightly more affordable price.
It is not a "one size fits all" concept. Research your options, test what works for you, and you will find the right fit for your company. Evaluate what features you need and what features you do not need. Line up those needs with one of the programs above, and you will find the right one for you. However, most importantly, don't forget to take advantage of all the free trials and demos out there!