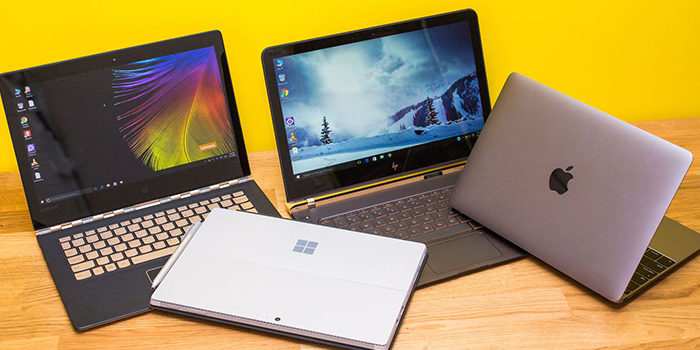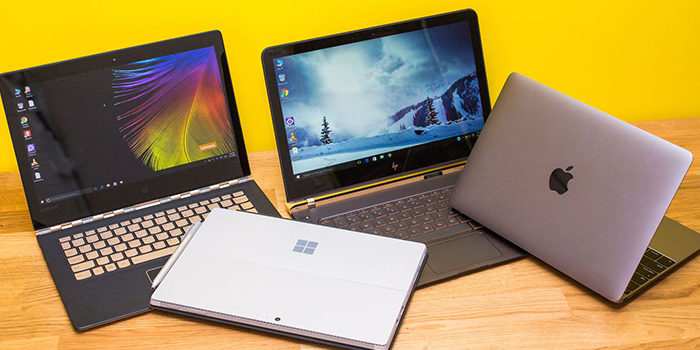 If you're shopping for a laptop during Black Friday or Cyber Monday for your kids going back to school, or just looking for something...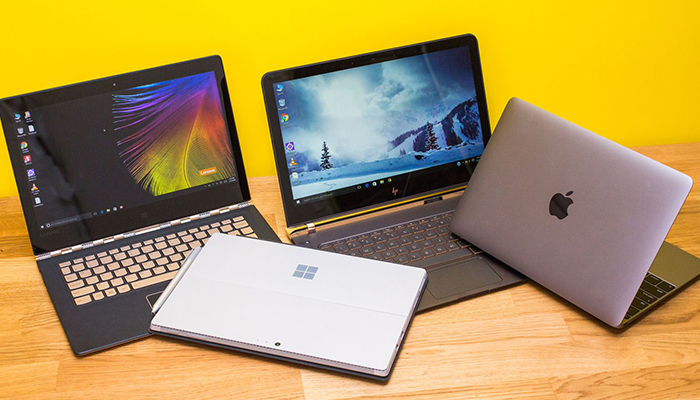 If you're shopping for a laptop during Black Friday or Cyber Monday for your kids going back to school, or just looking for something to help you with productivity, there's a lot to choose from. It's becoming increasingly difficult for laptops on the lower end to distance themselves from competition in the form of tablets and even smartphones.
Most of the year, it's tough to find a worthwhile deal on a laptop. If you're in the market for an upgrade, or are buying your first laptop, Black Friday is when all of the retailers and manufacturers mark down most, if not all, of their inventory to the best prices of the year. Regardless of whether you have your eye on a Windows 10 laptop or a MacBook, there will be plenty of both sorts on sale soon (and in some cases, right now).
Apple
Apple's new 16-inch MacBook Pro is already $100 off at Best Buy, starting at $2,299 for My Best Buy members (Best Buy's program is free to join and only requires an e-mail address to set up) instead of $2,399. This deal applies to all configurations.
The latest MacBook Air will be $200 off beginning on Thanksgiving, starting at $899.99 for the base model with 128GB of storage, 8GB of RAM, and an Intel Core i5 dual-core processor. This model is available in several colors, and unlike the previous generation, this one has a True Tone display that can automatically match the screen's color temperature to the ambient lighting in the room. Best Buy members can save $100 on this product now, but you'll get a better discount if you wait just a little longer.
Microsoft
At the Microsoft Store, the brand-new Surface Pro 7 (Intel Core i5-1035G4 with a base clock speed of 1.1GHz, 8GB RAM, 128GB storage) will be bundled with a black Type Cover (usually sold separately) and sold for $799 starting on Friday, November 22nd. This model is currently priced at $899 for the tablet alone, and since the Type Cover is all but necessary, it's a great deal given how recently this product was released. You should know that Best Buy will also offer this deal, but on Black Friday.
Also at the Microsoft Store, the low-end option (Core i3-1005G1 with a 1.2GHz base clock speed, 4GB RAM, 128GB storage) is getting a $150 markdown starting on November 28th. Instead of $749, it will cost $599, and will include a Type Cover. This same deal will also happen at Best Buy on Black Friday.
Dell
Dell's XPS 13 (13-inch 1080p display, Intel Core i7-8565U with a 1.8GHz base clock speed, 256GB SSD, 8GB RAM) currently costs $1,049 (usually $1,299). At Costco, Dell's latest XPS 13 laptop (4K display, 10th Gen Intel Core i7-10710U with a 1.1GHz base clock speed, 16GB of RAM, 1TB SSD storage) will be $1,399 starting on Thanksgiving Day. The webcam is located at the top of the display on both of these laptops, and they each feature two Thunderbolt 3 ports. The XPS 13 is currently our top pick for best laptop, so you should check either of these models out if you're in the market for a compact, very capable machine.
Dell's 2-in-1 version of the XPS 13 laptop is $1,449 right now. It has a 16:10 aspect ratio display (pictured at the top of this post), which offers a little bit more screen real estate for getting things done. It also has Intel's new 10th Gen Core i7-1065G7 with a base clock speed of 1.3GHz, 16GB of RAM, and 256GB of storage. The updated specs, plus the ability to twist the screen around will cost you a premium, but might be worth it for your needs. My colleague Dan Seifert said that this model is "even better than the standard XPS 13" in his review.